Choosing Contact lenses can be confusing for a new wearer. At Lens and Frames we have experts who will conduct a proper eye evaluation, understand your lifestyle, your individual requirements and your budget - we will then showcase different types of contact lenses and together we will choose a product that is best suited to your needs.

Johnson & Johnson are THE WORLD LEADER IN CONTACT LENS.
All lenses are expertly designed for long lasting comfort, exceptional vision, high level of UV BLOCKING and easy to handle.
One Day Oasys: These daily disposable lenses provide exceptional performance and help make the feeling of tired eyes a thing of past. Experience all day comfort, vision and handling with hydraLux technology.
Acuvue Oasys: Acuvue Oasys lens with Hydraclear plus technology helps to stabilize the tear film minimizing dryness and maintaining moisture. These are also available in toric power.
Acuvue Oasys Transition: These lenses quickly and seamlessly adapt in response to changing light conditions while reducing exposure to bright light indoors and out. The first of its kind lenses are built with transitions light intelligent technology.
Acuvue Vita: This monthly disposable lens with HydraMax technology helps to maximize and maintain hydration throughout the month. These are also available in toric power.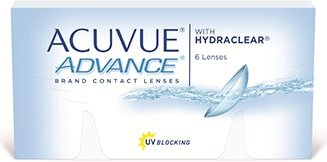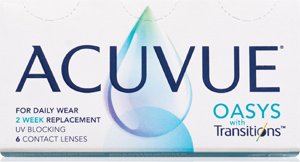 Bausch+Lomb
One of India's most preferred names in the eyecare industry. Bausch+lomb, offer the widest and finest range of contact lenses and lens care products.
Ultra and Ultra Toric: This is a monthly disposable contact lens that comes with all new moisture seal technology that retains 95% of moisture throughout the day.
Biotrue and Biotrue Toric: These daily disposable lenses are made with Hypergel. They retain 98% moisture which eliminates the dryness feeling throughout the day and come with UVA/UVB protection.
Biotrue Multifocal: These daily disposable multifocal lenses come with a 3-zone progressive design that help see all design distance clearly.
Purevision 2: Purevision 2 is monthly disposable lens which comes with high definition optics that helps you see enhanced contrast, sharper details and reduced glare, even in low light conditions.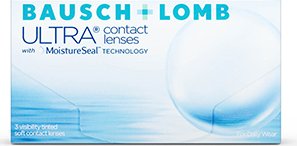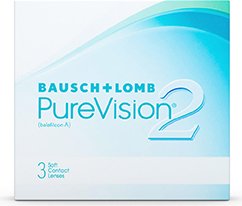 ALCON
Throughout 180 markets worldwide, Alcon offers the finest and widest spectrum of eye care products.
Air Optics Aqua: The aqua moist system used by these monthly disposable lenses offer excellent comfort all day. They have higher oxygen transfer which leads to healthier eyes. These are also available in toric powers.
O2 Optics: These monthly disposable lenses provide five times more oxygen to the eyes and can be worn for 20 hrs per day.
Alcon Dailies: These daily disposable lenses are designed for refreshing moisture with every blink.
Freshlook: These daily and monthly disposable lenses are available in plano (no prescription) as well as powers and offer 3in1 proprietary color technology which enhances natural eye color.